Barbara Blanchar, PGA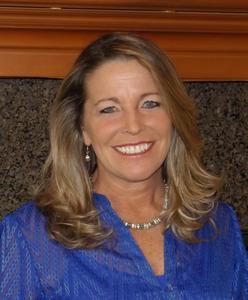 Department:
Golf
Position:
Teaching Professional
Phone:
314-973-8428
Email:
[email protected]
Barbara Blanchar, PGA Teaching Professional is President of her own business, BB Golf, LLC which was incorporated in 2007 for her to provide golf lessons in the St. Louis area. She has been at WingHaven Country Club since April of 2011. She has been teaching since 1992 where she was an apprentice at Isleworth Country Club in Orlando, Florida. She became a PGA Professional in 1995 and returned home to Columbia, MO to be the Head Golf Professional at Columbia Country Club. In 1999 she came to St. Louis to pursue her passion of teaching golf and has worked at Westwood Country Club, Crystal Springs Quarry Golf Center, Gateway Golf Center, The Missouri Bluffs and now WingHaven Country Club. Barbaraís golf instructor is Ann Casey Johnstone who taught her how to play golf since she was 5 years old. Ann Casey Johnstone was a member of the 1958, 1960, and 1962 Curtis Cup Teams and is an LPGA Teaching & Club Professional Hall of Fame Golf Instructor; she is an understudy of Harvey Penick and Les Bolstad. Barbara has attended numerous nationally ranked PGA Golf Professional Teaching Seminar/Summits including, but not limited to: Hank Haney, Tim Cusick, Jim McLean, Stan Utley, Jim Hardy, Patty Berg, Manuel de la Torre, The Harmon Brotherís Summit, Butch Harmonís Golf School, and The PGA Teaching Summit. She is certified through the Titleist Club Fitting Program. She owns the First Explanar Swing Plane Machine in Missouri. She uses the V1 Software Program for her video analysis of the golf swing. She has been the Gateway PGA Female Player of the Year for the past 13 years, was national runner-up in the 1990 USGA Womenís Public Links Championship, and has won numerous state championships including: the 1990 Missouri Womenís State Championship, 1983 and 1985 Missouri Girls State Championship, and the 1983 and 1984 Missouri Girls High School State Championship. She played Varsity Golf for the University of Missouri from 1986-1990 and finished in the Top 8 at the Big 8 Championships 1988, 1989, and 1990. Most recently, Barbara was honored as the 2010 Gateway PGA Junior Golf Leader, and the 2013 Gateway PGA Teacher of the Year. 2015 Gateway PGA Horton Smith Award. 2001 - 2016 Gateway PGA Female Player of the Year.