Sally Collins, PGA/LPGA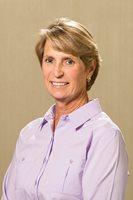 Department:
Golf
Position:
Head Golf Professional
Phone:
636-561-9464 ext 236
Email:
[email protected]
Sally started at WingHaven in December 2018. She is a Class A Member of both the PGA (Professional Golfers' Association of America) and the LPGA (Ladies Professional Golf Association). For the past five years, she has served as the Interim Head Golf Professional and First Assistant Professional at St. Clair Country Club in Belleville, Illinois. Prior to her move to the Midwest, she was Director of Golf for On Top of the World Communities, a 54-hole facility in Ocala, Florida. Sally played her collegiate golf at Penn State University. Since graduating, she has held the positions of General Manager, Director of Golf, Director of Instruction, Head Golf Professional and golf coach at country clubs and schools in Florida, Illinois and Missouri. She coached the golf team at Visitation Academy for the 2012 season. Sally currently serves on the both Gateway Section PGA Junior Golf Committee and the Tournament Committee. She was lead national evaluator for the LPGA professional certification programs, as well as a member of the LPGA National Education and Research Committee. Some of her accolades includes: Two-time LPGA Midwest Section Professional of the Year, one-time LPGA Southeast Section Professional of the Year, and Teacher of the Year. She has also been recognized as the Ping Club Fitter of the Year for the Southeastern United States.